For years I had heard that some of Vivitar's "Series 1" lenses were remarkably good, but I had never owned one until recently. Perhaps I just didn't pursue them out of my own optical snobbery, assuming that all off-brand zooms were unworthy. Whatever the reason, I missed out. Vivitar marketed some stellar lenses, despite being a budget-friendly brand. After a good friend and retired commercial photographer sang its praises, I kept my eyes open for an early Series 1 70-210mm macro. This one dropped in my lap shortly thereafter.
The first thing that struck me about this lens is the weight. This lens feels like a steel pipe filled with concrete, until I start moving things around on it. When I do start moving things around, it feels like a professional, precision instrument. All movements are smooth and precise. Fit and finish are top drawer. This is not a bargain-basement budget lens. This is a piece of serious gear.
Of course, if it fails to make good images, it might as well be a concrete-filled pipe. Then, at least, it would be useful for something. But it does make good images. Surprisingly good. This lens has accompanied me on several trips, including a recent trip through Southern Arizona. The desert was exploding with wildflowers, and this lens came out to play. Last Autumn I had it on a trip to photograph the the changing colors up the canyon. I have used it in the studio for product shots. I particularly enjoyed using it for shooting video on a Sony mirrorless.
I really had not intended to build a Canon film camera system, but enough gear came along as a result of the "critical mass" theory that I could ignore it no longer. This lens has been paired with both the Canon AE-1 Program as well as the beautiful FTb QL body, which I hope will be the subject of a future review. The FTb is a heavy, mechanical, metal-bodied camera. When mated with this lens, it is a formidable beast. The combination of the overall weight and the Canon's smooth shutter offers greater stability for sharper images.
"One-Touch' zoom systems are convenient when shooting on an SLR or a mirrorless digital camera, since the zoom and focus functions are controlled by the same wide ring. There is no fumbling for separate rings, or concerns about shifting focal planes. You just push and pull and turn until your image is ready to be made. It is a fast and efficient design. The large zoom/focus ring offers the photographer plenty of gripping space for optimal control and stability. I can get my whole hand on the lens to allow maximum support.
Despite the size and weight, using this lens is a pleasure. I have found it to be sharper than I expected, at all focal lengths. Bokeh is pleasant to my eyes and does not distract from the subject. Of course, bokeh is a very subjective subject, subject to multiple variables. Sorry, I couldn't help myself. English is just messed up. Where was I? Oh, yeah…this lens is a pleasure to use. I don't find myself fumbling with the controls. Everything is where it needs to be, and works exactly as it should. There is no zoom creep, the focus is smooth but with just enough resistance, and the aperture ring has distinct detents without feeling ratchety.
This lens also has a "macro" function, adding greatly to its usefulness and fun factor. There is a locking ring just forward of the aperture ring, with grip panels on either side. On the left grip panel there is a small white button. To use the macro function, the zoom/focus ring must be pulled back to the 210mm mark. Then the button is pushed and the ring is turned to the left. This shifts an internal element group, allowing closer focus than normally available.
The range of focus in the macro setting starts a few centimeters from the front element and nearly reaches the minimum focal distance of the normal, non-macro range. So, just about every imaginable but reasonable distance is covered. The maximum magnification ratio is 1:2.2. Focusing while in the macro setting is best done by pulling and pushing the zoom ring, rather than turning it as you would do to focus normally.
Some would call the macro setting a "secondary" function, rather than a primary function of a zoom lens. All too often, secondary functions receive less attention from the engineering and quality control departments. This is not the case with this lens. The macro setting has become my favorite feature of this lens. It is sharp, contrasty, and makes colors pop. Image quality does not suffer at all when operating in the macro range. I suspect the engineers worked long and hard on that, and it shows.
With a maximum (and constant) aperture of f3.5, it is right on the heels of the coveted f2.8. Is the sacrifice of a half-stop worth it? The jump to f2.8 results in a considerable increase in cost, size and weight. Only one's individual circumstances can determine if it is worth it. Larger apertures offer advantages, of course, The maximum aperture of this lens is a reasonable compromise, in my opinion, resulting in a package that offers the portability of a smaller lens with nearly the image characteristics of a larger-aperture lens.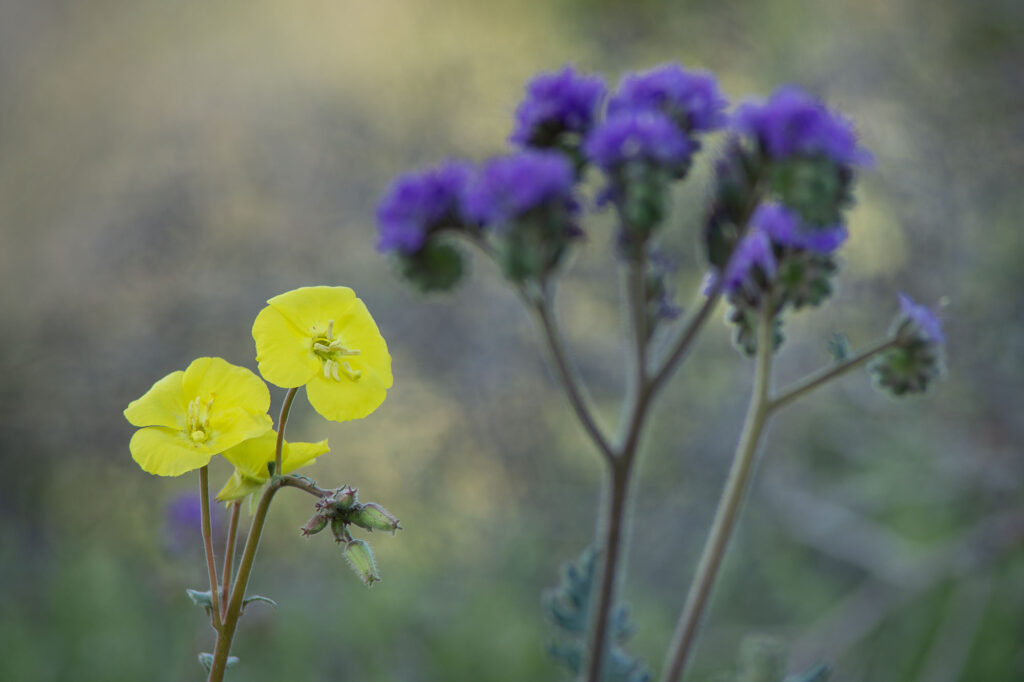 I tried to think of some disadvantages to list beside the weight, but I came up short. One thing I noticed early on is that there is a 180-degree rotation of the focus ring, which at first seemed excessive. Then, I realized that I needed that kind of range to achieve accurate focus. This became even more clear yesterday as I picked up another lens that has a remarkably short throw. I find it very challenging to accurately focus that lens, because even the slightest movement of the ring changes the focal plane drastically. I have come to appreciate the generous amount of movement, as it allows me to more easily fine-tune the focus. Maybe I'm just a ham-fisted troglodyte with underdeveloped fine motor skills. I've been called worse.
My conclusion is that this lens is a superb value for the cost. I might have passed it by had my old friend not mentioned his admiration for the lens. For the focal range that this covers, plus the macro function, with the image quality it offers, I believe it is undervalued. This is one of the lenses that I believe will gain traction in the market as the price of modern lenses goes up and the awareness of vintage glass grows.
Specs, below:
Designation: Vivitar Series 1 70-210mm f3.5 "Macro Focusing Auto Zoom"
Manufacturer: Kino Precision (Kiron)
Production: 1976, Japan (Version 1)
Optical Construction:  15 elements in 10 groups, multi-coated (VMC)
Weight: 953g (2 lbs 1.6 oz)
Maximum Aperture: f3.5
Aperture Range: f3.5-f22
Aperture: 6 blades, straight
Filter Diameter: 67mm
Minimum Focal Distance: 1.95m (6.4ft)
Macro Focal Distance: (from film/sensor plane) 28cm (11in) to 1.82m (6ft)
Macro magnification Ratio (Max): 1:2.2