Having already picked up several lenses for the Canons in the cabinet, I noticed I was lacking anything wider than 50mm. This lens showed up and joined the party. My initial expectations were not very high, given that vintage Tamron lenses are not generally considered exceptional lenses. I should be more wary of generalizations like that. This lens surprised me.
Mechanically, it is a solid lens made of metal and glass. All mechanical functions are smooth and consistent. Despite being a "budget" option for optics, it feels like a quality lens. I realize that this is more important to some people than to others. For me, handling well-built equipment is a significant part of the experience of photography. Moreover, and perhaps it's just my perception, but it seems that quality optics tend to reside in well-built lenses. After all, who would mount a diamond in a tin ring?
Tamron has been in the business of optics manufacturing since 1950, with their first SLR lens coming out in 1957. They developed the T-Mount, Adapt-a-matic and Adaptall mounting systems, in a continuously evolving quest for a universally adaptable lens system. Tamron's brainchild eventually took the form of the "Adaptall-2" mount system in 1979.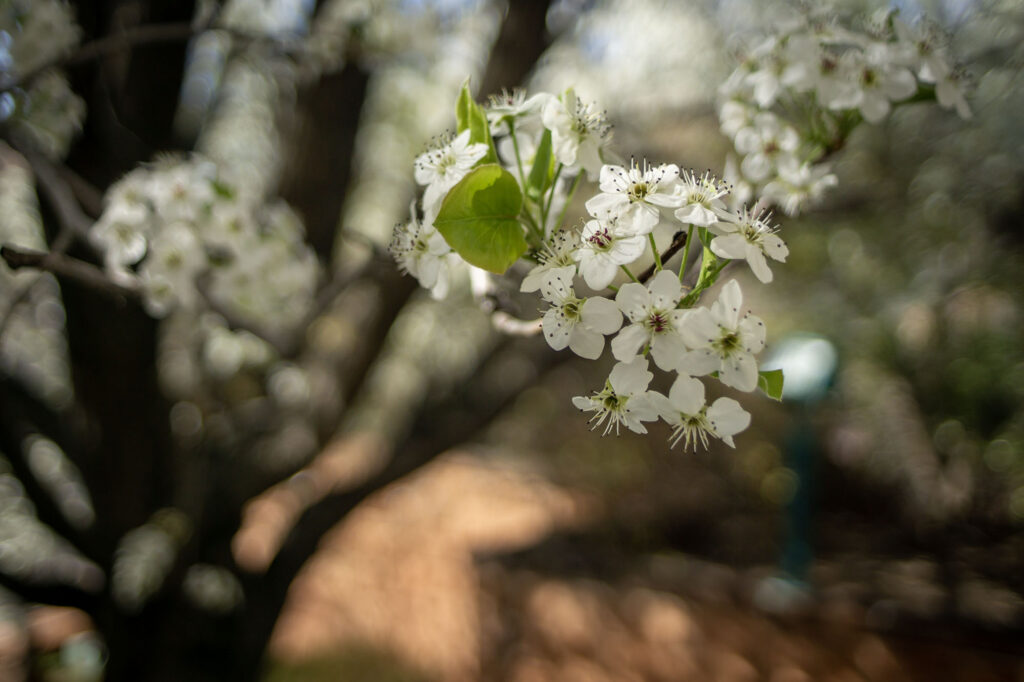 They built a lens system with a rear section that could be paired with mounting options for multiple camera brands. From a manufacturing standpoint, it seemed logical. This also made sense for people shooting more than one system, since the Adapt-all mount could be easily switched out. The versatile mount system seems robust and stayed in use for decades. It still seems solid after all these years.
This lens recently accompanied me on trips to Lake Havasu City, Arizona, and Salt Lake City, Utah. After my first time taking it out, I realized that this lens really likes to work at night. It has just enough ghosting and flare to add character without distraction. Specular highlights form stars when stopped down. Colors are rendered richly but without exaggeration. Taking nighttime strolls to photograph a cityscape has been particularly rewarding with this lens. It is equally happy on a digital mirrorless or a vintage film body.
Optically, this lens is pretty good. I have found it to quite sharp and possessing character. Being a 28mm lens, it is meant for shooting wide-angle photos with large depth of field, and it does so nicely. Street photography would also be a good activity for this type of lens. It also focuses quite close, which makes it useful for nature studies and such. A maximum aperture of f2.5 gives me just a little more light (⅓ stop) in the viewfinder than a typical f2.8 lens. I suppose this is beneficial with an older film body with a darker focus screen. On a digital body, the difference is negligible. In real-world use, this lens wants to be stopped down.
Minor aberrations are present, and not unexpected in a vintage, budget lens. There is some spherical aberration and loss of corner sharpness wide open. Stopping it down cures this rather quickly. There is some fringing from chromatic aberration in high-contrast scenes, particularly in the corners, but that also decreases with closing the aperture. There is a bit of ghosting and flare from specular highlights, but far less than I expected. Geometric distortion seems better controlled as well. Perhaps the relatively small front element has something to do with this. Overall, it seems better corrected than many wide angle lenses of that era.
There are no guarantees that every copy of this lens will perform. Such is true of any brand, although certain makes tend to have stricter quality control. I have not had enough vintage Tamron lenses pass through my hands to have an opinion about this. Other online reviews of this lens seem to confirm what I have seen so far. The consensus seems to be that this is a remarkably good value in a budget wide-angle lens. Initially I had intended to combine this lens with a Canon body, a 50mm and maybe a telephoto or zoom lens and sell it all as a kit. I find myself hesitating to get rid of it; it's starting to really grow on me.
Specs:
Designation: Tamron 28mm f2.5 manual focus wide-angle prime lens (type 02B)
Manufactured: 1979-1992
Mount: Tamron Adaptall-2 (This copy has Canon FD mount installed)
Weight: 245g (8.7oz)
Aperture: 6 blades, straight
Aperture Range: f2.5-f22, in half stops (f16-f22 is full stop) plus f32/AE setting for auto modes
Minimum Focus Distance: 25cm (9.8 in)
Optical Formula: 7 elements in 7 groups, multicoated (Tamron's BBAR coatings)
Filter Thread: 49mm