Somehow, against all odds, it survived. I really can't criticize the sweet blue-haired octogenarian volunteers at the non-profit thrift store. They just didn't know. I doubt they were aware that early coated lenses had very fragile coatings. They clearly didn't understand that a certain segment of society is brought to the brink of tears and/or profanity when we see a price tag stuck to the front element of a lens. Nor did they realize that this wasn't just another junk lens that had been donated with some broken old camera. In fact, it wasn't even in the display case where they keep cameras. It was on the back shelf of the store, with the towel racks, broken lamps and clock radios. I had to rescue it—it was my duty.
Topcon cameras and their associated Topcor lenses have never really been widely celebrated for the quality instruments that they are. After picking up this lens I started researching them and learned more than I expected. It turns out that they are very well known among a certain group of vintage lens enthusiasts. This particular lens has garnered stellar ratings from various reviewers over the years, including Jason Schneider.
He wrote the following: "A 35mm f/2.8 doesn't sound exciting, but this RE. Auto-Topcor is extremely sharp and well corrected, and delivers outstanding performance at a modest price. This outstanding moderately wide-angle f/2.8 employs an impressive 7-element, 5-group optical formula that delivers razor sharp images with low distortion and just a hint of vintage character thanks to its warm color rendition and moderate contrast. The corners come in at f/4, and it has smooth attractive bokeh (noticeable mostly in close-ups shot at its widest apertures) despite its 6-bladed diaphragm. It also focuses down to a commendably close 9 inches, which is great for nature studies and the like. It's readily available in chrome or black at the relatively modest cost of $150-$300. Based on my hands-on experience it's a winner."
Here is another excerpt from a contemporary review, which also sings its praises.
All of this was a surprise to me. I had heard they were quality lenses, and this one certainly feels well-built. I didn't realize that Topcon (Tokyo Optical Company, Ltd.) intended to unseat Nikon as the king of the mountain in the early 1960s. They competed right along side Nikon for military contracts. Through the lens of history, however, their marketing seemed to fail to make a real splash in the civilian market. They just never succeeded in building the brand. It's a pity, because they appear to have made some really nice photographic equipment, and healthy competition breeds innovation.
Enough of the history…how does it actually perform? Starting with the fit and finish, it feels like a professional lens. I have handled hundreds of different lenses over the years, and some just stand out as being solid, well built, professional instruments. This lens qualifies. Mechanically, it seems to be very well made. Controls feel precise and smooth. This lens has rolled around for sixty years and still works like it was new. Despite the age and probable neglect, It has held up remarkably well.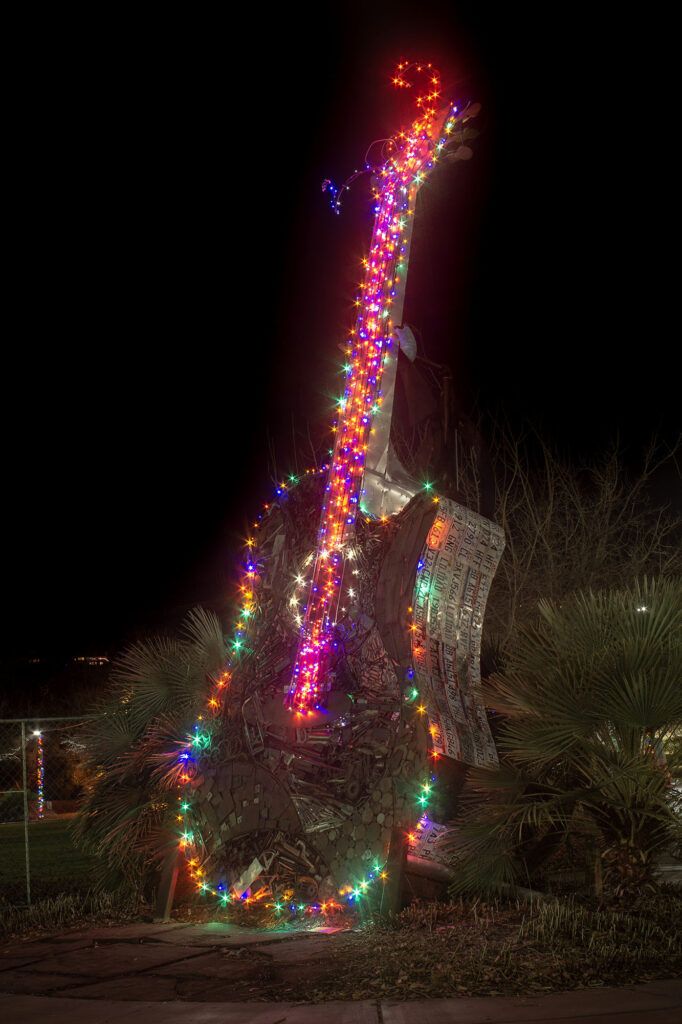 Metal and glass dominate its construction, typical of the era in which it was built. There are two strips of hard textured rubber on the focus ring to aid in grip. No plastic is evident. The nose of the lens is bright chrome, and the rest of the chrome surfaces are matte finish. The aperture ring and the nameplate ring are black with white engraved lettering. Aperture numbers, distance and DOF scales are easy to read. Since the aperture ring is black with white lettering and everything else is black lettering on chrome, it is visibly prominent. Overall, it is a handsome lens with vintage aesthetics to match its vintage optical qualities.
Optically, I have a hard time categorizing it. There is certainly a vintage look to it, with some apparent aberrations when shooting at full aperture. This is part of the vintage character that I like. There is a bit of glow and flare under extreme nighttime lighting, but arguably less than other vintage lenses. It appears remarkably well corrected for its age. The transition from in focus to out of focus is, in my opinion, a bit abrupt. Other lenses seem to have a more gradual transition. That's neither good nor bad for me; just an observation.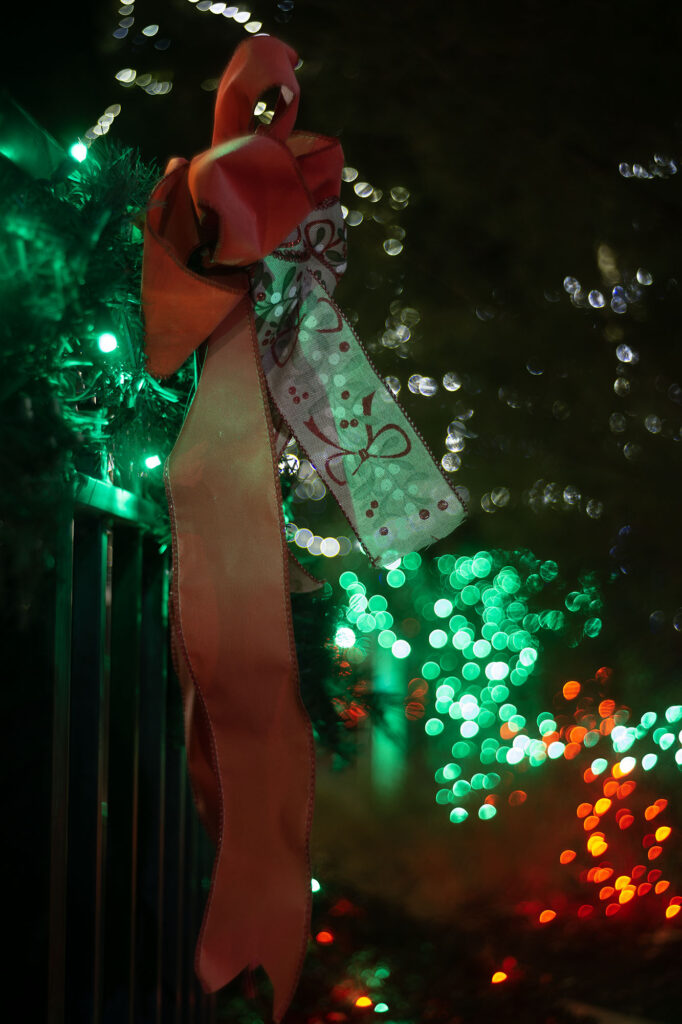 One real world advantage is that it focuses very close, about .23m (9in). That nearly gets into macro territory. Currently, all I can mount it to is a crop-sensor mirrorless camera, and I really enjoy working up close with this lens. I do not have a Topcon body with which I can shoot film. Fortunately, I already had an Exakta mount adapter for my Sony mirrorless, going back to my adventures with the Meyer-Optik Görlitz Domiron. That was just a stroke of luck. At some point I hope to give this lens a proper workout with both film and a full-frame sensor.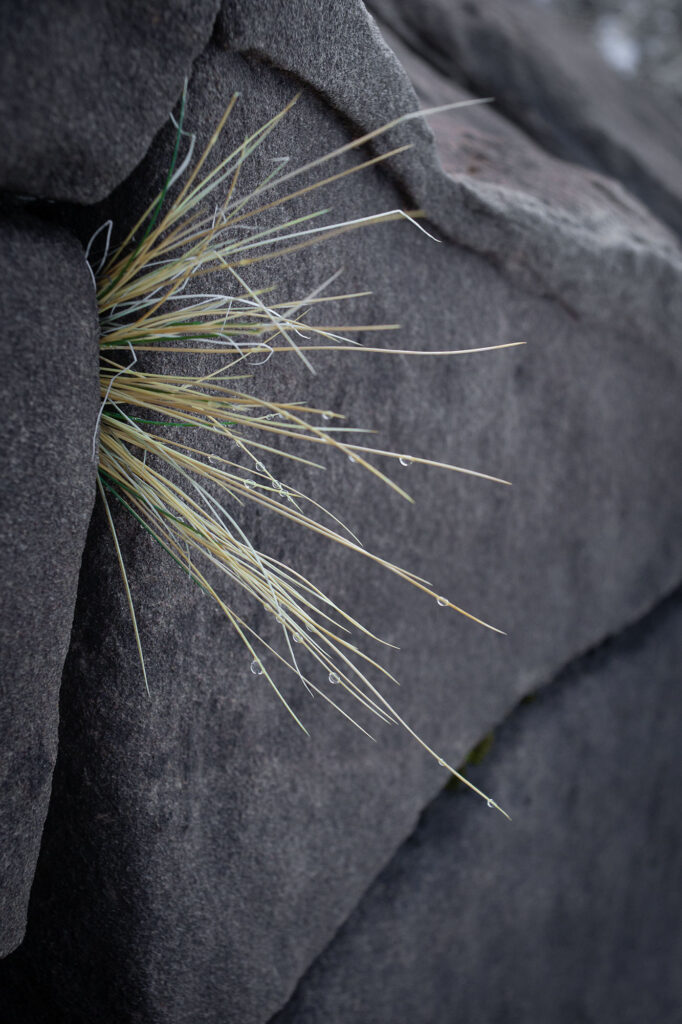 I have tried to exhibit the qualities that I find unique in the photos I have included. This lens performs nicely at all focal ranges, and in all lighting conditions in which I have tried it. It's classy, it's fun, and (in my case) it required no repairs or disassembly for cleaning. Surprisingly, even the front element came out unscathed. For the price I paid I certainly have no regrets. I'll buy just about any lens for $10, and this one turned out to be a real gem.
Currently there are a few listed on the big auction site, with prices ranging from $200-$300 USD. Are they worth it? I suppose so, if I were a collector that needed it to complete a proper Topcon kit. As a casual user, however, I'm not sure I would spend that much. It is a beautiful lens with a distinctive character. I'm sure the prices reflect their relative rarity as compared with other equally capable, but more common, lenses. For the connoisseur of vintage optics, there is certainly a place in the stable for this lens.
Specs as follows, for those so inclined:
Designation: RE,Auto-Topcor 3.5cm f2.8
Construction: Metal and glass, with hard rubber focus ring grip
Weight: 248g (8.75 oz)
Mount: Exakta bayonet
Filter size: 49mm
Minimum focal distance: 0.23m (9in)
Optics: 7 elements in 5 groups, (single coated, I think)
Aperture: 6 blades, curved
Aperture range: f2.8-22 in half stops
Hood options: Bayonet mount for OEM hood, or 49mm thread